About us
We, at My-Physio-Base, are a young, dynamic, and friendly team that offers both modern and conventional physiotherapy. Our top priority is your health and wellbeing! Our therapy starts with a comprehensive initial assessment, followed by a treatment plan optimally adapted to our patients. Our experience from both practical and clinical work as well as our competences help us in developing an individually tailored therapy plan for each patient. This is the only way to reach the best possible treatment success. We are always in close contact with your treating physicians to work together to find the optimal treatment method for you. Our patient's feedback is just as important to help adapt the treatment to personal preferences. We are distinguished by the fact that we not only treat orthopaedic and surgical patients, but also acute chronic pain patients. Besides individual therapy sessions, we also offer physiotherapy using medical equipment. This way the patients can regain their health and keep it long-term. Young and old, from inactive to competitive athletes everyone interested is welcome.
We look forward to welcoming our patients in our bright and friendly space. The atmospheric ambience provides relaxation and contributes to a successful recovery process.
Of course, we take the current State government ordered hygienic regulations due to the Corona pandemic very seriously. Because even in these very uncertain times, we do not want to let our patients down and want to be there personally for you.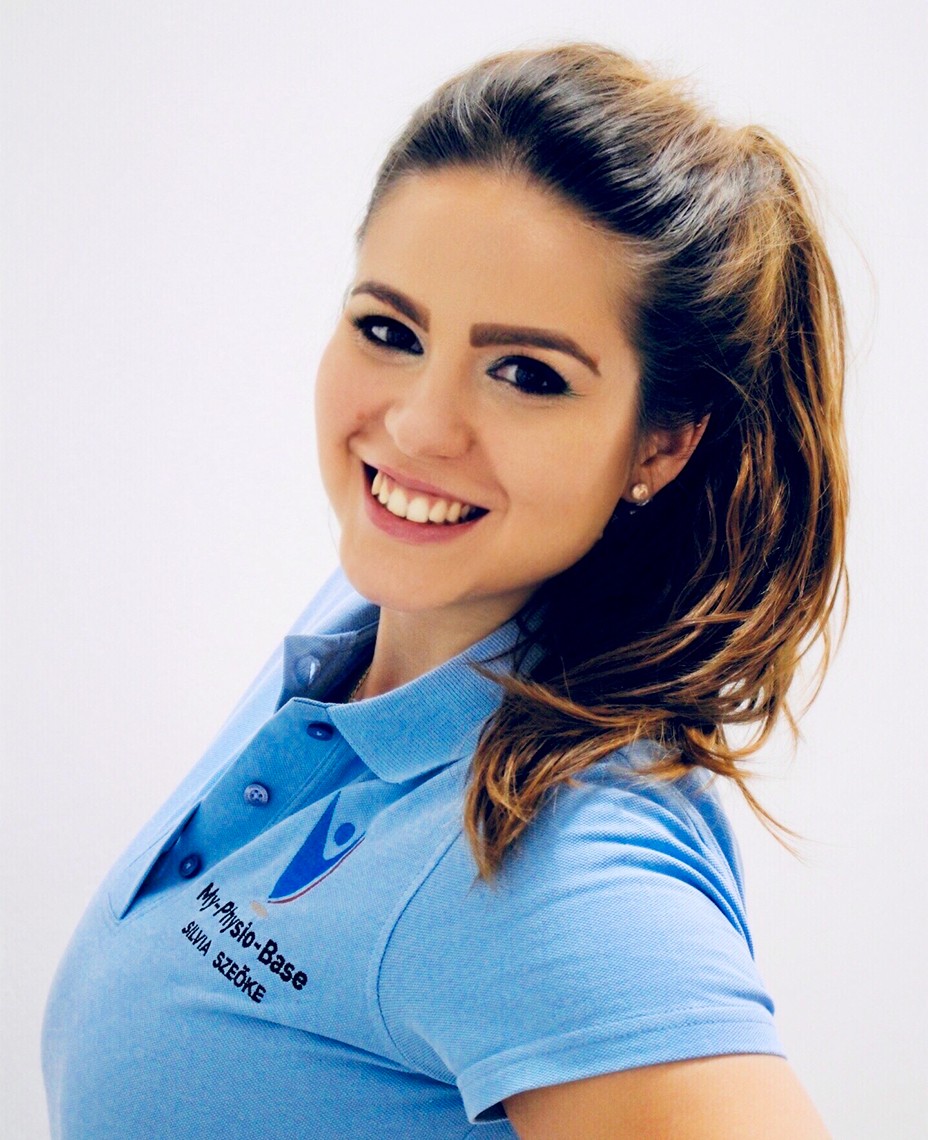 Silvia Szeöke
Physiotherapist
CV/Resume:
Until 2016: Training as a physiotherapist at the Döpfer Schools in Munich (clinical training completed in Rechts der Isar hospital in Munich)
Since 2016: Augustinum Clinic Munich treating in- and out of hospital patients, mainly internal medicine and cardiac surgery patients in the intensive care unit
Mid 2016 – 2018: Physiotherapist in various departments at the Helios Hospital Munich West (in-patient: visceral/vascular/trauma surgery, orthopaedics, internal medicine, neurological/stroke, gynaecology, geriatrics, palliative as well as ambulatory)
2018 – September 2020: Physiotherapist in the orthopaedic and surgical departments at the Haus der Schön Clinic Munich Harlaching (in-patient: hips/knees/shoulders, endoprosthetics/spinal/hand and foot department).
Further training:
2013: First-aid certificate

2014: Advanced training in international shoulder arthroscopy & shoulder surgery/sports orthopaedics with Prof. Imhoff at the Rechts der Isar hospital

2016: Manual lymph drainage (complex physical decongestion therapy) lymphological

2016: TEMPIS training course dizziness

2019: Manual therapy at the Physioakademie

2019: Physiotherapy using medical equipment at the Phyisoakademie

2020: Course on medical taping at the Döpfer Academie

Language: German, English & Hungarian

Ahmed Saleem
Physiotherapist
CV/RESUME:
2015: Completed training as a physiotherapist at the Döpfer schools in Munich
Since then has worked in various private practices and therapy centres in Munich
Main areas of specialisation: treatment of pain patient with spinal complaints and neurological deficits (acute, chronic), orthopaedic and surgical patients, and lymph node patients (both in the decongestion and maintenance phase)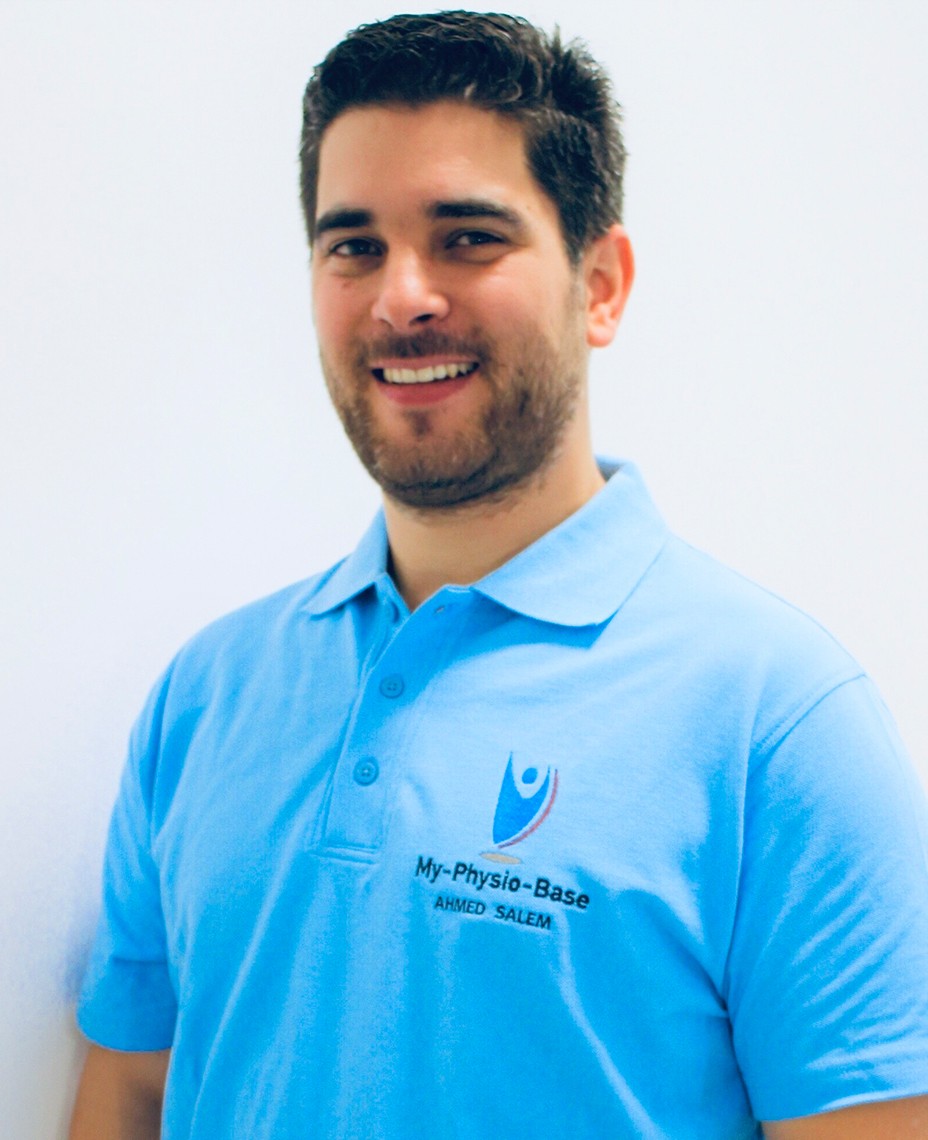 Further training:
Manual lymph drainage
Manual therapy
Physiotherapy with medical equipment
Kinesiology taping
Fascial mobilisation
Advanced training in international shoulder arthroscopy & shoulder surgery orthopaedics with Prof. Imhoff at Rechts der Isar hospital
Cranio-mandibular dysfunction (for treatment of jaw complications)
The only thing that will accompany you your entire life is your body. Give it the best possible.
Language: German, English, Arabic & Hebrew